Maynoor Collection is an international modest clothing brand within the fashion sector. We specialize in a range of fashionable abayas, hijabs, kaftans and jellabas.
We of Maynoor Collection love details. Our love for details is reflected in every piece we have. We like to show the world that abayas are not only traditional but liberating and fashionable.
After all modesty is beauty!
Maynoor Collection stands for exclusivity. Of every piece of abaya, kaftan and jellaba design we have limited stock. That means that a few ladies will be lucky to rock our clothing. 
Elegant, beautifully-made and stylish, our abaya collection includes designs for both daytime and evening wear. Shop the latest abaya design trends to stay ahead of seasonal style that is modest, subtle and ethically made from the highest quality materials.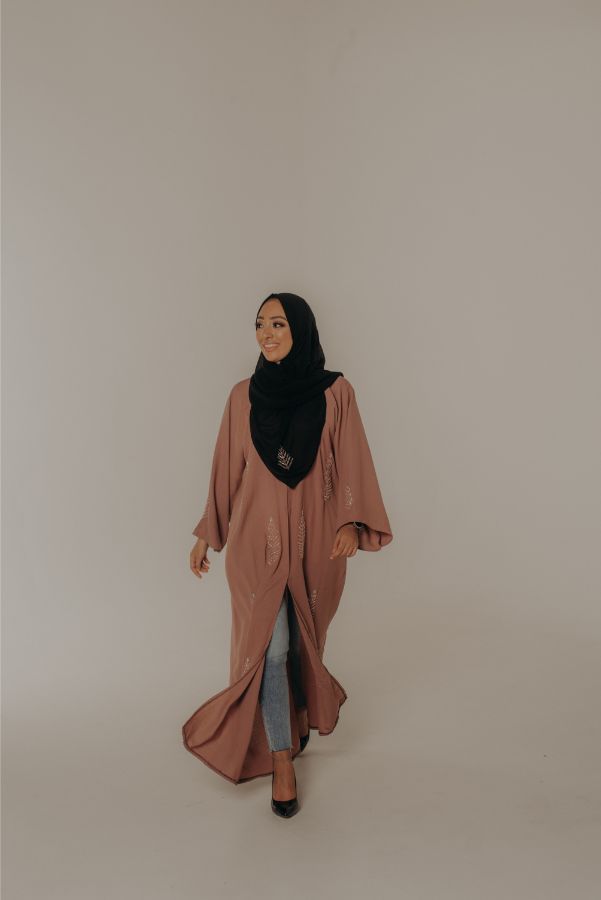 As a family business, we are committed to customer satisfaction and it is our number one priority. Our dedicated and professional company will continuously deal with our clients respectfully and aim to always leave the customer happy. Ultimately, our objective is to bring our clients the featured unique modest fashion trends at affordable prices coupled with a pleasurable experience.
We wish you a first class experience shopping her at Maynoor Collection!